Mission Statement & Values
Our Mission is to end the wide-spread environmental damage to our coastal ecosystems that is caused by invasive aquatic species carried in the ballast tanks of ships.
In addition, our collaborations with innovative maritime business solutions providers are intended to deliver enhanced economic performance by providing environmentally sound products and services to the maritime industry.
The beneficial impact of our mission for the environment is limitless.

Commitment to the Environment with Powerful Technology
Committed to saving our coastal ecosystems, Ecochlor developed a proprietary ballast water management system (BWMS) that has been specifically designed to safely and economically eliminate the worldwide transfer of aquatic invasive species. It has many advantages over other treatment technologies: It is highly effective on a wide range of organisms across a broad range of water qualities without the need for the ship's crew to adjust operating parameters. It has very low energy and can handle the highest flow rates in the world. There are no TRO sensors that can interrupt the ballasting / deballast operations.

Commitment to Reliable Maritime Solutions
Reliability comes down to the choices that our engineers make when designing and specifying the Ecochlor BWMS. We make sure that our suppliers understand the ship operators' requirements and the nature of the environment that the equipment will be operating in. This way we can guarantee that our systems are 'fit for purpose' all the way down to the component level.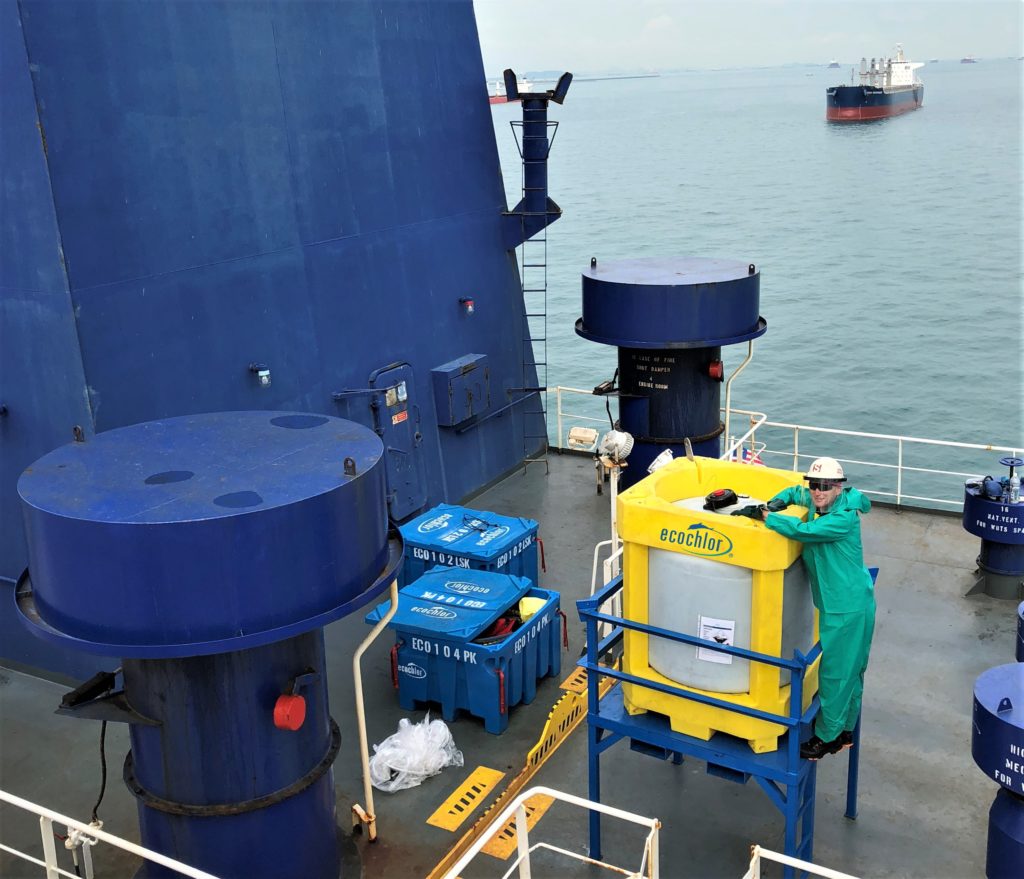 Commitment to Fully-Support our Customers
From the very first ballast operation and for every one thereafter, Ecochlor engages in communication directly with the vessel's crew. This communication allows for early notification of equipment performance concerns and enables us to resolve the problem before it becomes an issue. We don't wait for a next service call; we are part of the team in support of the ship's crew, wherever they are in the world.

Commitment to Accountability
Our ballast water management system must not only meet and exceed environmental regulatory standards, it must do so reliably so that there is no interruption to vessel operations for our customers. Ecochlor understands these requirements and the high expectations of our system's reliability. We stand by our product as the only BWMS manufacturer with a guarantee of system efficiency in treating ballast water – EcoCare®.